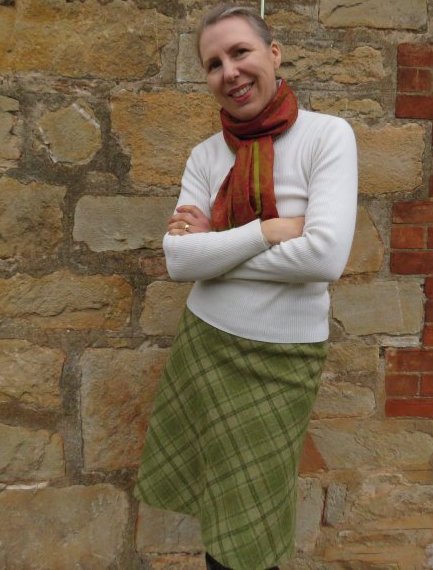 Tuesday 2 May 2023: Liz is presenting a workshop on compostable fastenings at Making Zen Online Retreat on 15 to 19 May 2023.
Liz is a local Australian who authored Zero Waste Sewing and The Dressmaker's Companion Liz also talks about her latest A Year of Zero Waste Sewing ezines.
You can find Liz's website at The Craft of Clothes – a sewing and fashion blog (lizhaywood.com.au)
Her Instagram account is The Craft of Clothes – a sewing and fashion blog (lizhaywood.com.au)
Head over to Making Zen Online Retreat to sign up.
Tuesday 19 January 2021: Today's podcast is the second Sewcialists podcast for 2021.
Zero waste sewing is the first Sewcialists theme month for 2021 running in February and it's quite fitting as many people tend to use the new year to rethink their sewing goals. This Sewcialists podcast is one of 2 Zero Waste Sewing podcasts we have developed to support your take up the Zero waste sewing challenge with us at Sewcialists.
So what's zero waste sewing? In short, it's making use of every bit of fabric in your project. It is good for the environment, and good for the wallet too!
In this Sewcialists podcast you'll hear from a local Aussie Liz Haywood, the author of her latest book Zero Waste Sewing.
Here are the 3 easy ways you can join our Zero Waste sewing month:
Sew a Zero Waste pattern
Make a low waste garment
Make a scrapbusting project.
When you do, use the hashtag, #sewcialistszerowaste so we can see what you've achieved and you'd like to be included in the end of month round-up.
Liz Haywood's Zero Waste Sewing book was a recipient of a 2020 NYC Big Book Award in the craft/hobby category.
Liz is trained as a clothing patternmaker here in Australia and worked in the fashion industry for twenty years, mainly ladies wear. She was fortunate to work at many interesting places with talented, inspiring people and you'll hear about these workplaces in this podcast. Now Liz lives in South Australia's Clare Valley with her young family, where she's re-discovering sewing for pleasure and we're benefitting from this through her Zero Waste Sewing experience.
Liz originally authored of The Dressmaker's Companion-A practical guide to sewing clothes, published in 2017.