This year we're helping you get ready to attend The Sewing Weekender online this year.
Following four sell-out annual events in Cambridge, The Fold Line and Charlotte Emma Patterns are bringing The Sewing Weekender online for a second year, on Saturday 12th – Sunday 13th June 2021. The 2021 event will again take place online and will feature two days of online content for attendees to watch and participate in, as they work on a sewing project at home.
Tickets are now available and 10% of proceeds will be donated to the charities The Black Curriculum, Refuge and Fine Cell Work. You'll love line up of presenters listed on the schedule.
Have a look at the schedule for this year's Sewing Weekender. Grab your ticket today. Know that your ticket gets you into all the sessions at the online Sewing Weekender as well as the Zoom room chats and the access to the private Facebook group to share your sewing project plans, progress and get expert help.
Meet the Sewing Weekender team
Sewing Weekender podcast #1: Meet the Sewing Weekender team and hear more about the changes they've made from attendee feedback last year, to make this year's Sewing Weekender more like attending the in-person event in Cambridge.
The most popular patterns sewn in 2020 were Tilley and the Buttons Indigo dress and Paper Theory Zadie Jumpsuit. You'll find there's a great Zadie Jumpsuit hack in this year's online Sewing Weekender. Sewists have more than 1 craft so you'll also be treated to a Bargello embroidery workshop this year, just to keep your creativity going.
Kylie of Kylie and the machine
Sewing Weekender podcast #2: Behind the scenes with Kylie of Kylie and the Machine.
Samantha of Purple Sewing Cloud
Tuesday 30 March 2021: Samantha Waude or Purple Sewing Cloud shares her sewing accessibility solutions that work for her as well as some vital research she is about to share with us all.
Preparing for the Sewing Weekender with Tessa Chesworth
Sewing Weekender podcast #3: Tessa Chesworth attended the online Sewing Weekender in 2020.
Tessa is preparing her projects for the Sewing Weekender and shares how she's going to make the most of the Master Class tutorials and Expert talks this year.
Remember 10% of proceeds from tickets sold will be donated equally between the following charities: The Black Curriculum, Refuge and Fine Cell Work
Charlotte talks about 2020 Sewing Weekender
Series 2, Episode 19: @Englishgirlathome or Charlotte works with Kate and Rachel of The Foldline and launched the first online Sewing Weekender on 13 and 14 June 2020.
Sewing Weekender 2020 podcasts
The Sewing Weekender is an informal community sewing event, read their round up of the event last year with featured speakers and vlogs from attendees. This year all activities happened online and 100% off profits from tickets sold went to the charities NHS Charities Together the mental health charity Mind
The Stephen Lawrence Charitable Trust and Black Lives Matter.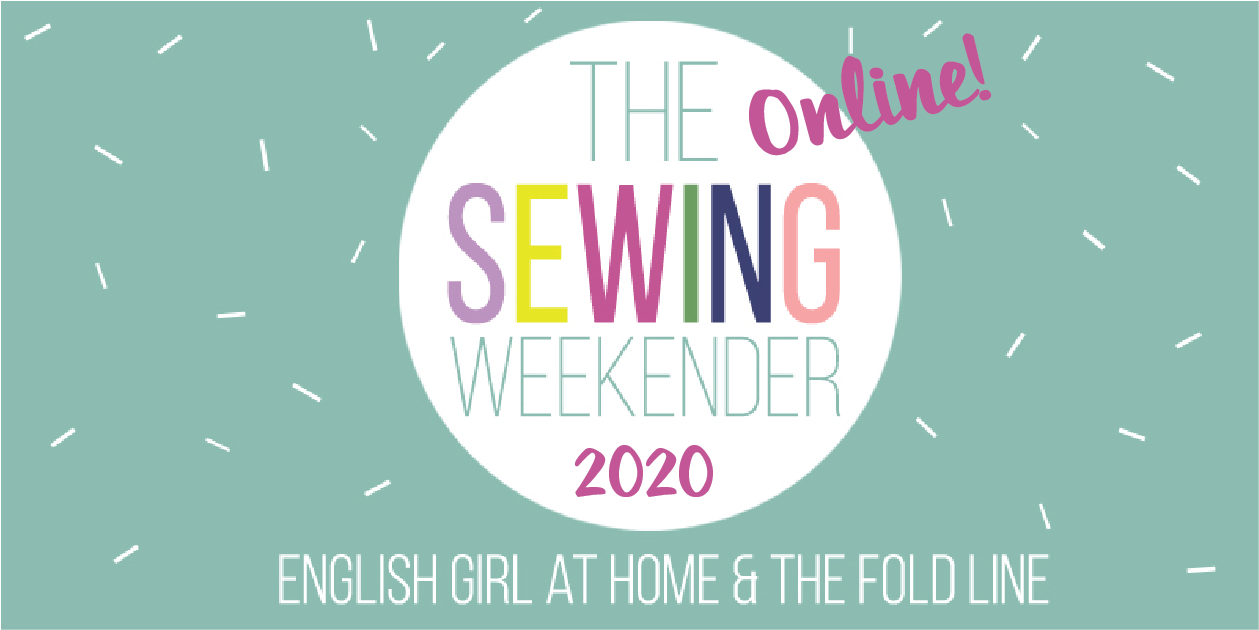 The team thanked all of the bloggers, vloggers, businesses and designers that generously gave their time to help the team create the first Online Sewing Weekender. They also raise over 23,000 UK pounds for charities that are doing vital work to support them through this pandemic.
When we spoke about this event with Chloe Read of the Sewcialists before the event, Maria had already bought her ticket and was excited to attend.
Tickets are available here: https://www.eventbrite.co.uk/e/the-sewing-weekender-online-2020-tickets-107200650030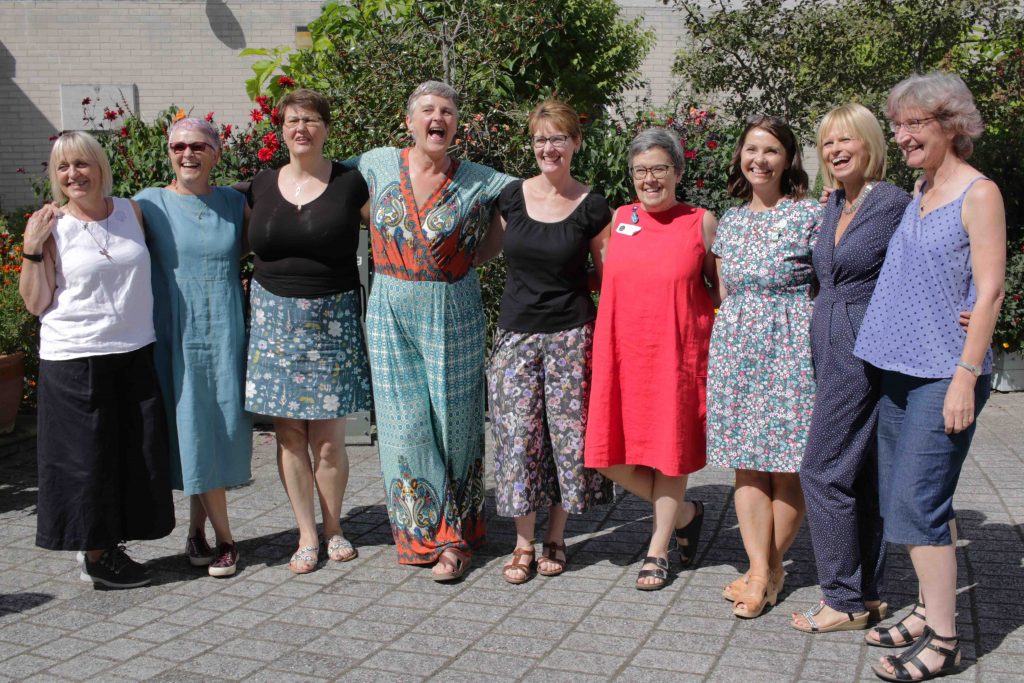 More information can be found on The Fold Line blog: https://thefoldline.com/2020/05/30/the-online-sewing-weekender-2020/ You can read their round up of this event at the Fold Line.
Have a look at all the Sewing Weekender participants on Instagram using #sewingweekender where they shared their makes and sewing progress.
There was also a neat Sewing weekender bingo to have fun with.
Fabulous work !!!!