Monday 22 February 2021: Linda Jobson talked about her lingerie history and the latest bra making online series she developed in 2020 so we're replaying this podcast so you learn more about Linda's Lingerie.
YouTube: If you've not used YouTube before, here's a beginners guide to using it. All the presentations at the Autumn Sewing Celebration will be hosted on YouTube. You don't need an account to watch YouTube videos but you will need the link and password to be part of the Autumn Sewing Celebration. Here's where to get you ticket!
Monday 14 February 2021: Sarah Pondevie talked about Pattern Union patterns for the Australian Sewing Guild in 2020 so we're replaying this podcast so you can hear the quality of Sarah's work.
Monday 8 February 2021: On Saturday 27 March 2021 is the first online Autumn Sewing Celebration brought to you by the Australian Sewing Guild.
Tessa Chesworth (or teeds_sewed_them on Instagram), the Celebrations Committee lead talks about the aim of the Autumn Sewing Celebration, the program of 14 presentations, the 2 live Zoom sessions including cocktail hour and the virtual showbag for participants.
All participants can ask questions from each presenter on the day and at the end of the day.
Use #askasghelp on the day if you need virtual assistance with your sewing project.
This event is designed to allow you to attend a very full day of presenters both on the day and up to 6 months after the event, from the comfort and safety of your sewing room.
Take a look at the latest ASG Newsletter to get all the information about the program and speakers for the day.
More details about this event will be posted here as we get closer to the day.
10 August 2020: Sarah is the designer behind Pattern Union and she enjoys supporting Australian Sewing Guild members with her patterns. As Sarah says, inclusivity isn't just about size. Her patterns can be adapted to different body types.
Pattern Union was created by Sarah Pondevie, owner of Workspace Fashion and Design school, teacher and maker of fashion, who has a passion for pattern making. Her years of working in made-to-measure clothing and teaching has given her the breadth of knowledge to create a range of clothing patterns that appreciates the fact that traditional sizing does not reflect standard measurements.
Monday 20 July 2020: Trish is the owner of Draft T Studio and a Tasmanian local. She offers Australian Sewing Guild (ASG) members a discount on her online sewing classes. This podcast is one of the many ASG Monday podcasts available.
Monday 5 October 2020: Linda Jobson has spent most of her working life making custom made bras and teaches bra making in Queensland and New South Wales. Louise Sparrow, Chair of the Australian Sewing Guild (ASG) talked about the new online bra making video series Linda of Linda's Lingerie has produced with a discount code for ASG members – found under Industry partners, when members log in.
Linda is an Aussie that has adapted her face to face workshops and now provides a set of bra making videos for anyone who's keen on making bras and continue onto making your own custom made bras.
Tuesday 19 January 2021: Today's podcast is the second Sewcialists podcast for 2021.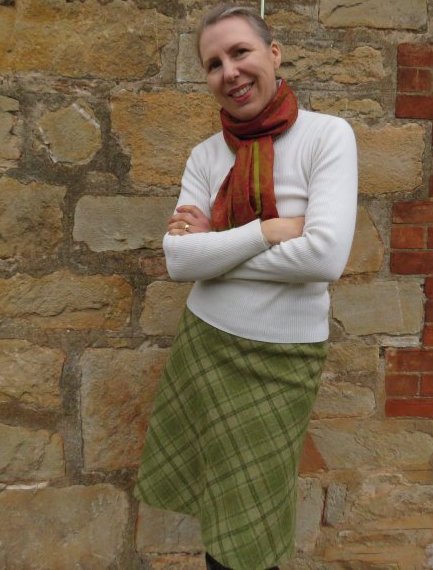 Zero waste sewing is the first Sewcialists theme month for 2021 running in February and it's quite fitting as many people tend to use the new year to rethink their sewing goals. This Sewcialists podcast is one of 2 Zero Waste Sewing podcasts we have developed to support your take up the Zero waste sewing challenge with us at Sewcialists.
Liz Haywood's Zero Waste Sewing book was a recipient of a 2020 NYC Big Book Award in the craft/hobby category.
Liz is trained as a clothing patternmaker here in Australia and worked in the fashion industry for twenty years, mainly ladies wear. She was fortunate to work at many interesting places with talented, inspiring people and you'll hear about these workplaces in this podcast. Now Liz lives in South Australia's Clare Valley with her young family, where she's re-discovering sewing for pleasure and we're benefitting from this through her Zero Waste Sewing experience.
Liz originally authored of The Dressmaker's Companion-A practical guide to sewing clothes, published in 2017.
Pete Trimble's podcast will be published in March 2021!