Meet/share like-minded sewing folk aged over 50. Run by @judithrosalind and @sunnydayz06. Use #SewOver50 to be seen/reposted. Blogs by @susanyoungsewing
Sandy Bach, their Australian lead creates their community initiatives and fun projects happening in the Sewover50 community. Susan Young, their official blog writer has featured in a couple of podcasts. Judith Staley, the founder of Sewover50 has now featured in two podcasts. They're a fabulous team with a following of 24,000 and growing by 1,000 each month.
Subscribe to our podcast via Apple, Google, Stitcher, Spotify, Amazon music, Castbox, iHeartradio Podchaser, Luminary and on Libsyn. Make sure you become a Patreon supporter to keep developing more Sewover50 podcasts in 2021.
Thursday 18 February 2021: Ceesews is back for Sewover50 podcast discussing everything she knows about sergers/overlockers. Ceesews wanted to record a second podcast especially as it's Black History Month in the USA this month.
Make sure you listen to CeeSews closely because there is a lot of information you'll use on your next projects.
Black History Month podcast replays: Sewover50 will be replaying previous podcasts featuring Black sewing community sewists that keep the over50s sewists in our community visible. They give their time to sewists everyday and in so many ways in during Black History Month, we'll replay these podcasts one more time.
Wednesday 17 February 2021: We're replaying Carrie Cunningham's June 2020 podcast for Black History Month 2021. This is to celebrate and recognise the black sewists who are part of the Sewover50 community.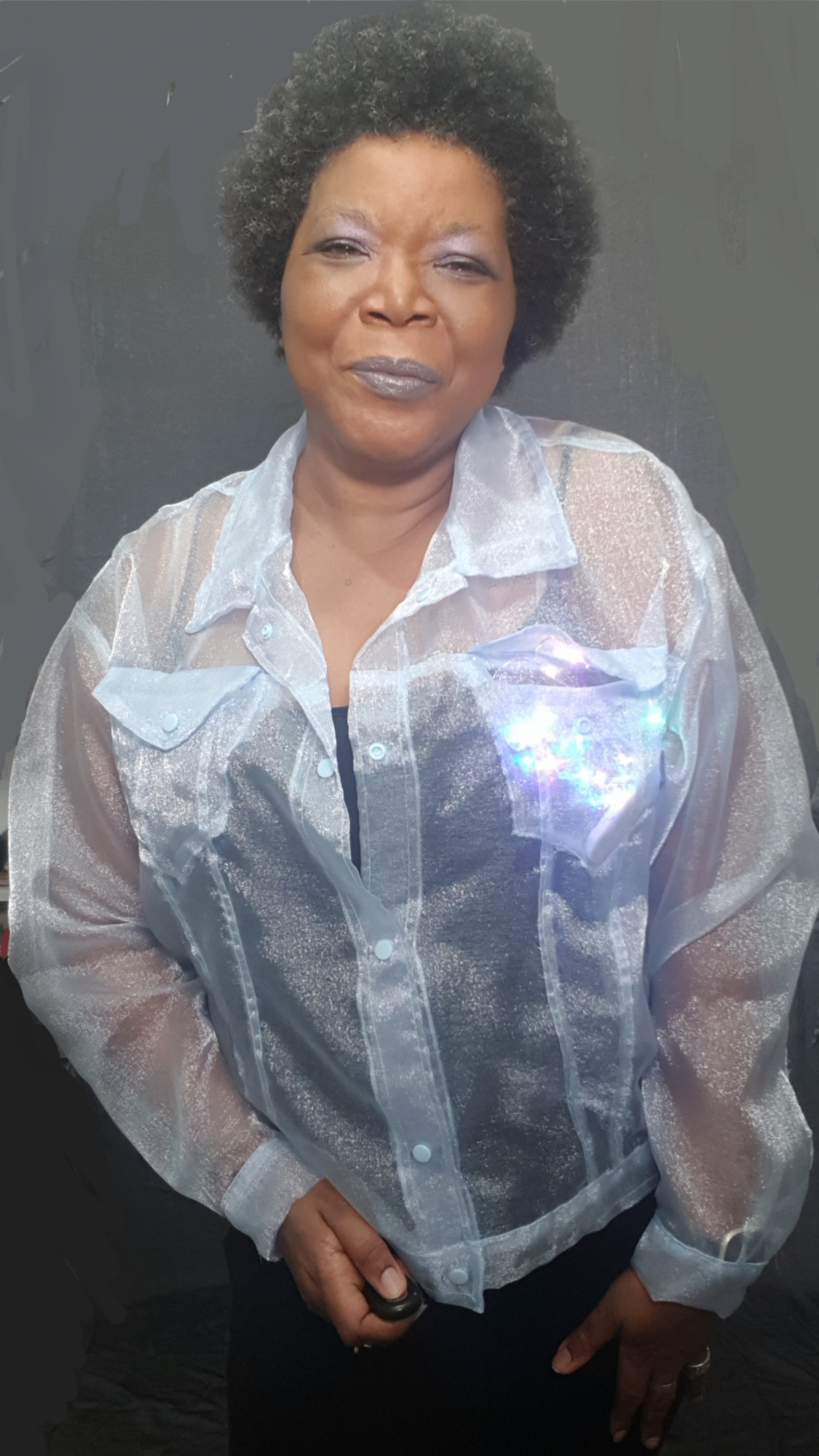 Thursday 4 February 2021: Elaine (or Laineemakes on Instgram) is headlining the Sewover50 podcasts talking about Black History.
You'll find Elaine's Minvera makes on their website. When Elaine sews or does anything, she gets into the technical side of it. She has built computers in previous years.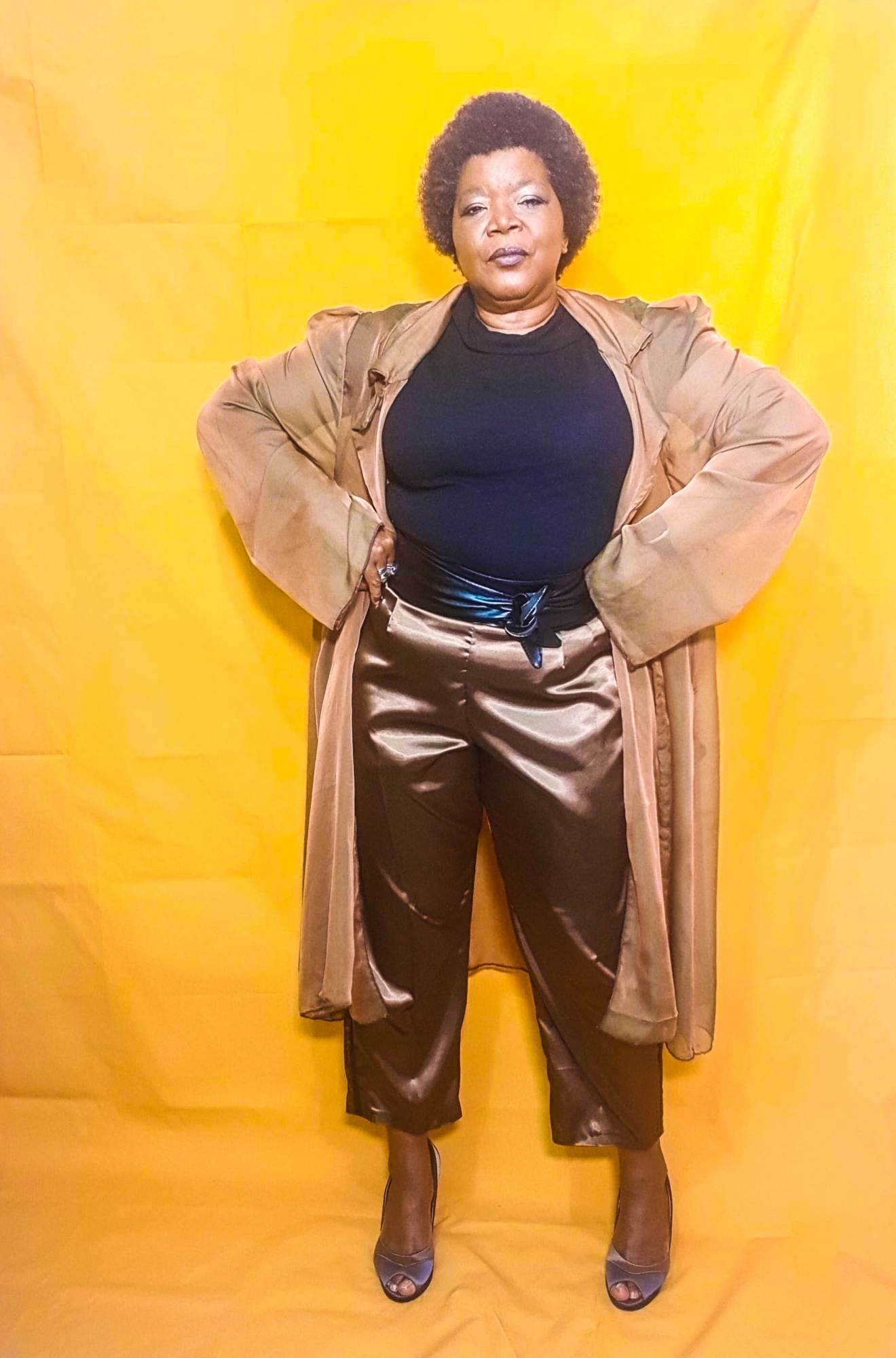 Elaine's journey to Sewover50 was through joining Sewcialists in 2018 because she felt Sewcialists was an amazing sewing voice. Being part of Sewover50 is a way of staying connected; having fun; and find this community fulfilling during this time of social isolation.
This was also around the same time Elaine saw the start of Sewover50 and she hopped into the account and has followed it ever since that day in 2018.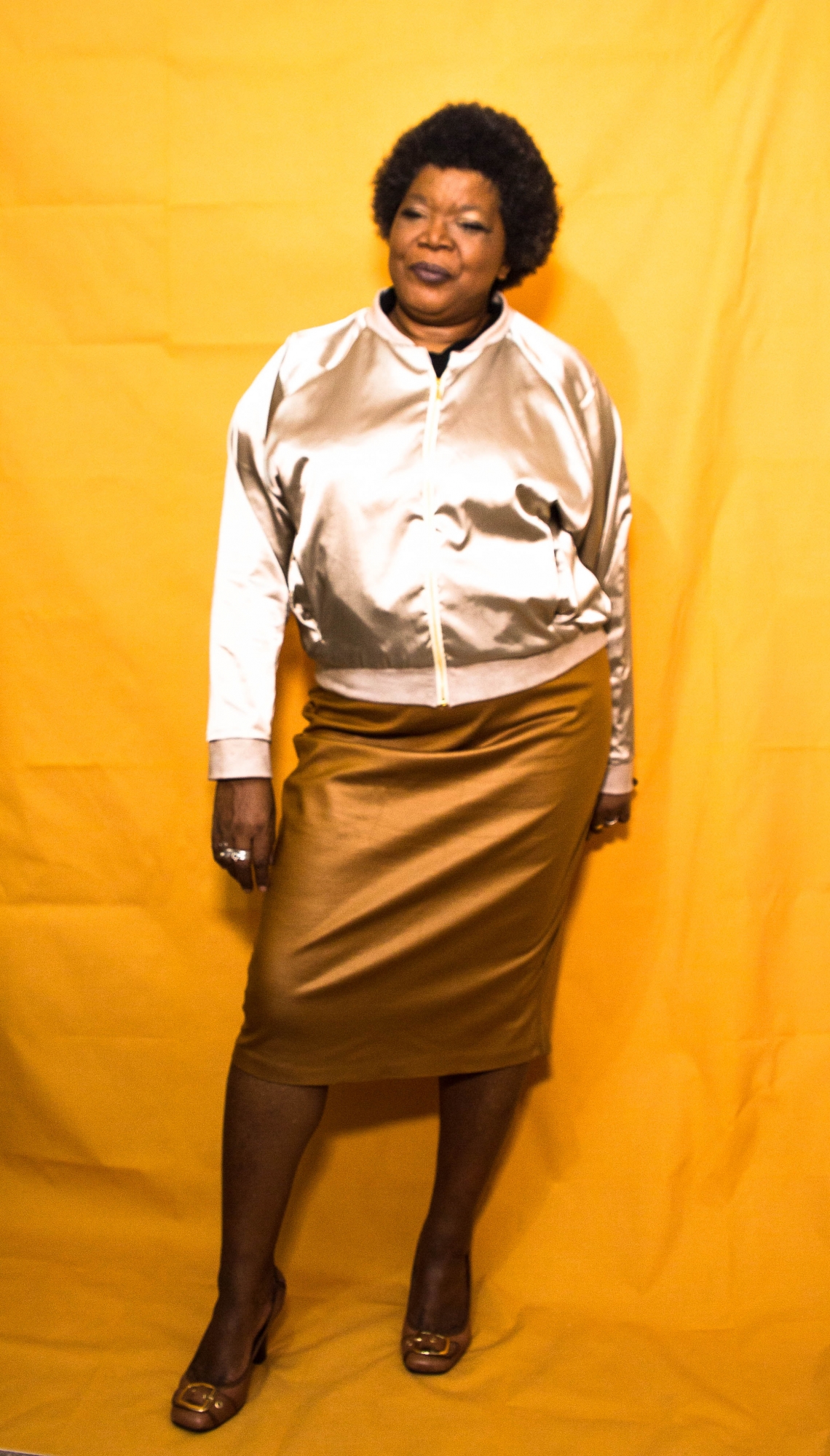 As a Minerva Maker, Elaine has made a few great pieces that shine as you can see on this page.
Donna Karan patterns are her favourites and they inspire her.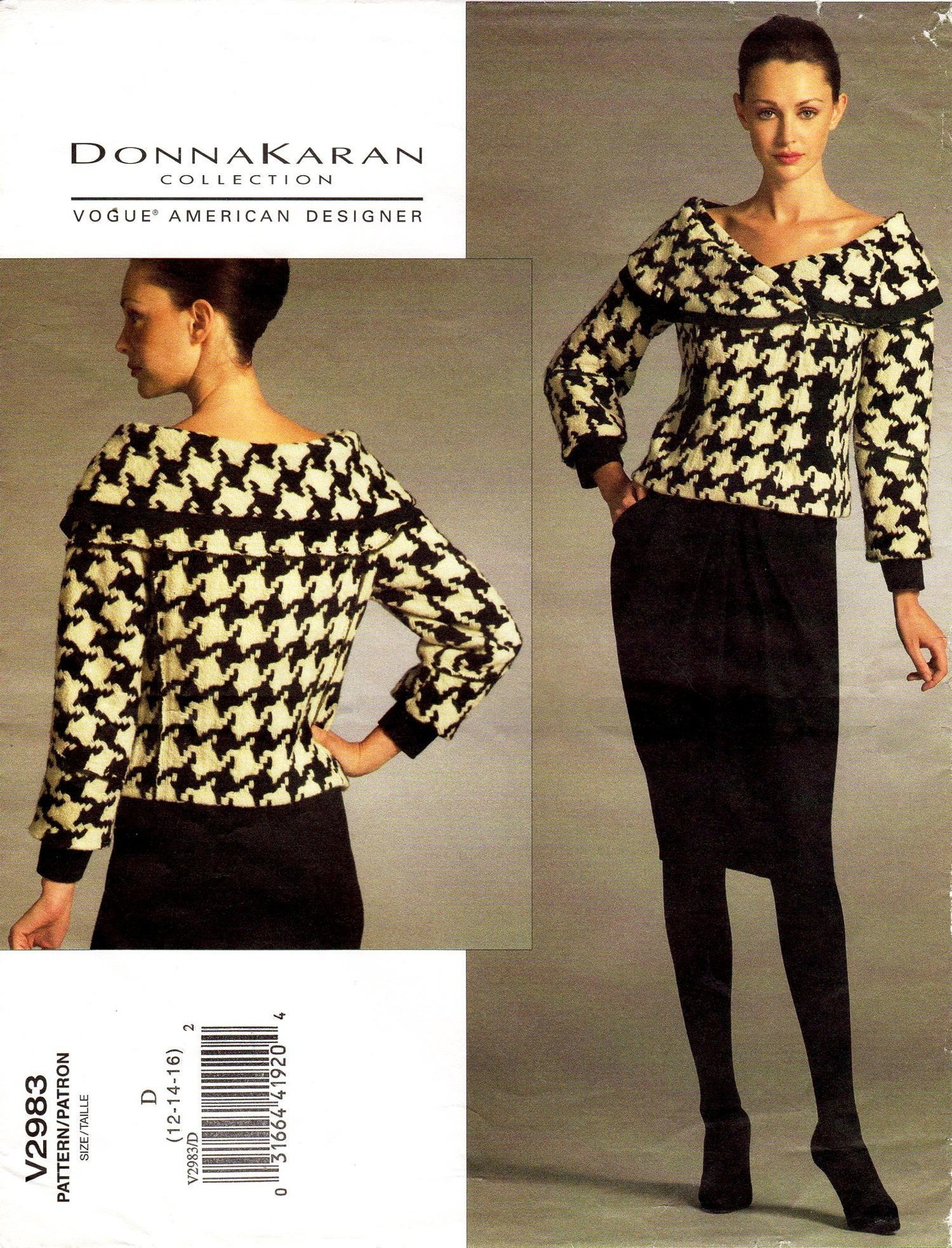 Elaine and Maria both agreed that we'd like to do something in October to recognise black designers during Black History Month in the UK. Please DM us so we can set up a couple of podcasts for October this year. You can find out more about Black History Month in the UK and Black Poppy Rose.
Thursday 28 January 2021: Gabriele (in Berlin or Kissntuss on Instagram) admitted that her Instagram name was a twist of words developed by her wonderful husband.
Her sewing journey all started with Gabriele's objective to learn how to sew couch cushions.
Why did Gabriele want to make cushions in the first place? That came about when Gabriele and her husband left their apartment in Frankfurt in 2010. Her husband had a big pile of old ties that he wanted to throw away. These were ties he had collected since he had first started working. Some ties were wildly patterned ones and he had some really high-priced designer pieces, too. All the ties were silk ties.
Thursday 14 January 2021: Maria Yap is back for Sewover50 to talk about her creative process.
Maria is an emotional fabric buyer and as long as the price of the fabric fits her budget, she has fabrics to make into the projects that inspire her. In this podcast Maria talks about how she will either let the fabric dictate the project or else she will change the fabric weight to make it work for her intended project.
Colour in nature inspire her and Nani Iro fabrics are her weakness. When the pattern she decides to make has great design features, she will use solid colour fabrics to make the pattern design shine.
Thursday 17 December 2020: Raquel is this week's Sewover50 podcast guest.
Her love for refashioning is what drives her sewing passion each day.
Creating model looks with her own sewing is her fun and successful challenge
Episode 2 26 August 2019: This was Raquel's first podcast.
Meet Maria Yap
Thursday 10 December 2020: Maria Yap is a doctor by profession and a mom by vocation. You may already know Maria from her Pattern Review library.
Maria's sewing blog contains very detailed reviews of patterns and the fabrics she uses. In the dictionary, you'll see Maria's photo under the definition of 'meticulous'. Maria has shared her sewing experience and knowledge with the sewing community for many years now.
Maria's earliest experience helping her mother keep their treadle sewing machine operational didn't deter her from deciding to sew.
When you look at the garments Maria has sewn, you'll realise these demonstrate her passion to be creative when she sews. Maria chats to us about her latest garment sewing contest garments and how she used her creativity to use fabrics and patterns she's been wanting to use for a while.
Sewover50 has given Maria a safe place to act with likeminded people on Instagram.
Meet Julie Yost
Thursday 3 December 2020: Julie Yost or @consistentlydifferentdesigns is today's Sewover50 guest. You'll also know Julie for managing #waiwot for Sewover50.
Julie is a local at Rochester, MN USA where we are beginning our winter season
Julie is so fortunate to have learned at the feet of her mother and grandmothers. One of her earliest sewing memories was when she was about 4 years old and her grandmother was sewing her Aunt's wedding dress and the bridesmaid dresses – pink satin dresses with red velvet capes for a winter wedding. Her grandmother made a replica bridesmaid dress for Julie's Barbie doll!!
Julie's mom made many of their clothes when she was growing up. Julie was officially allowed to use the sewing machine when she turned 10 and from then Julie went on to enter garments in the county fair, made her own clothes, made special occasion dresses for her 2 sisters and eventually made her own wedding dress and the 4 bridesmaid dresses.
Julie says 'I can also remember gong to the fabric stores with my mom and running our hands over the bolts and fondling the fabric between our fingers. (At first I wasn't even sure why we did it!?!) By the time I was starting high school, I thought the people who worked in the fabric stores had the best job EVER!'
Julie's first 'adult' job (after getting married and moving to a new part of the state) was as a sewing machine consultant /salesperson. Julie had a few life lessons that came from the 5 years she spent there, including using my detective skills (? ha, ha) to recover a stolen sewing machine (a Singer Featherweight model #221) and then working with the police to catch the thief. You'll hear this story from Julie in her Sewover50 podcast.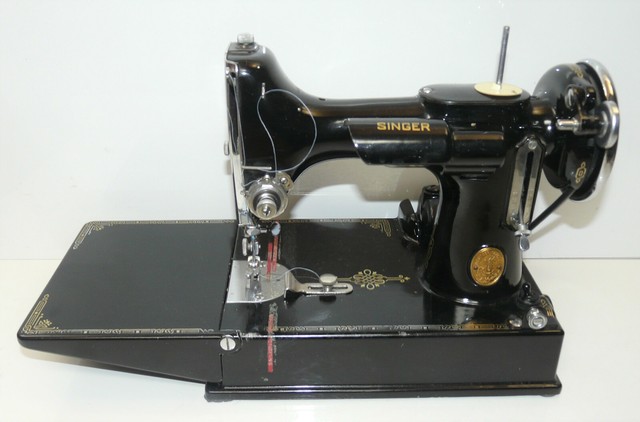 How has Sewover50 made an impact on you: Julie said: 'I had no idea what Instagram was until my daughter made me "sign up" in April of 2019. I hadn't had "sewing friends" in almost 35 years so it was an AMAZING experience to join such a positive, supportive and encouraging community. I was shocked that it existed!! And since I had just retired (from something totally NOT sewing-related), the virtual companionship was exactly what I needed! It gave me so much motivation and inspiration!! But I wouldn't have even been able to participate if Sandy and Judith hadn't offered IG tips and instructions! They didn't just offer sewing support; they were my technical support too!! '
Two most shocking realizations about the Sewover50 community:
1. there are thousands and thousands of sewists from around the world who are willing to offer ideas and encouragement!! and
2. when I receive replies or specific help from @sewover50 (aka Judith and Sandy), it feels like I am the only person they have to talk to today, yet I am one of their over 24,000 members!?!? How is that possible?!? How can they have the patience and kindness to speak to everyone and make that person feel like they are a close, personal friend? It's unbelievable!! I think the reason SewOver50 is so successful is because of their special kindness!
#waiwot: "As a way of giving back to the community, and potentially focusing on progress vs. production / completion, I started the #waiwot hashtag. It's a way for people to share their creative journey, not just their final destination. It's good for "slow sewists" who still want to post to IG but may not finish a project for weeks or months. And it's a great way to share tips (or lessons learned or mistakes) as they're happening. I find I learn more from an in-process picture than I do from just looking at the final garment. Believe me, I STILL want to see the final garment!!! But I enjoy seeing behind the scenes and joining the maker on their journey. Because I enjoy it, I thought others would too, so I post a Weekly #waiwot Roundup each Friday in my stories where I feature people who have used the hashtag that week.'
Meet Jen Hogg
Thursday 26 November 2020: There are so many great people in Sewover50 and Jen Hogg is one of this supportive online sewing group.
Jen is from Glasgow and you may also know she was on the Great British Sewing Bee Series 5!
Jen has been contributing to the Sewover50 community with her sewing creations and Hogg Hack guests posts. As Jen says – Sewover50: a force for good.
Jen talked about her experience on the Great British Sewing Bee series and how this experience has increased her sewing confidence and provided her with a group of very talented sewing friends.
Thursday 19 November 2020: Cee has always sewn and encouraged people in her community to sew. Cee is a wife, mom and grandmom. She also loves to sew and will tackle any project. She also loves to follow Sewover50. Serger is her true love. Cee teaches sewing and serging.
Cee gives to her local community through leading a Neighbourhood Group in her city for the American Sewing Guild.
Her new adventure is learning to use the fun tools on the internet to continue spreading the love of all things sewing. Sewover50 tutorials are really helping Cee increase her online skills.
Cee started using her mother's sewing machine when her parents would go out grocery shopping. She wasn't supposed to touch her mother's sewing machine at all.
As Cee was growing up, she was exposed to 4H and then really developed her sewing skills.
As Cee says, 'By helping each other, we can build a stronger community'.
Thursday 12 November 2020: Jayne says that being part of Sewover50 is like having 'fabric penpals'. You'll know her as Janyeraven There's a very local story about how Jayne's IG name came about.
Jayne may have only started sewing 2 years ago but you'll appreciate why she decided to become sewing obsessed. Jayne created her own local sewover20 group with her daughter and their friends.
She will reuse fabrics etc where possible but Jayne will by her fabrics locally and she sources wool from Yorkshire or New Zealand. Make sure you follow The Sewing Resistance, run by Jayne, Vintage Tina and Steinmakes. They're a global textile project giving a voice to hopes and dreams. Make sure you read about Arpilleras too.
From Jayne: "I am in such incredible company here. I'm honoured and overwhelmed. Thank you for interviewing me and allowing me to chatter. Huge thanks for everyone who has found the time to listen to my ramblings. I sill can't get over how posh I sound. My family up in Yorkshire will think it's an imposter. They will be 'hark at er wi a fancy ways, what hav ya dun wi our Jayne'?"
5 November 2020: Saremy Duffy is a lovely sewist that shares her sewing skills via live stream and is a Sewover50 supporter.
Sewsewlive is where you'll find Saremy.
Saremy talks about how living in a fire prone area affects her sewing choices. She sews regularly even though she wasn't a fan of sewing at school. Her creativity is amazing and ongoing.
We discuss the November Sewover50 challenge to support small businesses with sponsorship from Linton Tweeds. Use 'sewover50' discount code for the month of November to receive at 15% discount on fabric purchases from the Linton Tweeds website.
From Saremy: 'It was definitely a pleasure talking with you Maria! You're interested, patient and organised. You make it so easy.'
Thursday 29 October 2020: You'll know Jen on Instagram as Jen Legg_TeesCreatives. As with all of our Sewover50 podcast guests, Jen is 'sew' active and lives in the North East of England.
Jen was a guest editor for Sewover50 and was featured in MySewisfaction in their Meet the maker series. Jen is a 50 something creative girl with a total obsession for florals and jumpsuits.
Jen left school with an 'O' Level in Art and gained a place on a full-time hairdressing course. After qualifying she worked in a couple of salons on a rent-a-chair basis building up her clientele until one of the salon owners wasn't paying the utility bills, electricity board called in to cut the supply off! So, Jen asked to take over the lease, fast forward a few years the property came up for sale and she bought it at the age of 23!
From Jen: 'Maria is amazing. I was a bit nervous at first but it was like chatting to a friend. It didn't feel like I was being interviewed. Jayne Raven, I agree. I think I sound less Northern all through my podcast all though it crept in by the end. Maria edited it brilliantly too. When I was first asked, I listened to all the previous ones. So insightful. Everyone has their story to tell. Thank you so much for including me!'
Thursday 22 October 2020: Cennetta Burwell or the Mahogany Stylist describes herself as 'Julia Baker meets June Cleaver'. Cennetta gave us her time as a Sewover50 stalwart and it's a real thrill to meet a sewist that has been blogging and sharing her skills online since 2007.
Cennetta started her blog in 2007 after following Pattern Review for nearly five years before joining. Initially, Cennetta wanted to share reviews and projects like so many others in blogland at the time. Cennetta is motivated to pay it forward and she's a great fit for being an active Sewover50 member. Pattern review had been a great resource and she learned so many techniques, shortcuts, and alternative construction processes from sewists of all levels.
From Cennetta: 'It was great talking to Maria about sewing. She's a gem for all she is doing to bring awareness in the sewing community. Thank you Maria and Sewover50.'
Thursday 15 October 2020: You'll find Marianne at her Instagram account of foxglovesandthimbles. In her first podcast Marianne takes a trip down memory lane, looking back at 45 years of sewing.
Her sewing skill interests were started with her mother and sister but Marianne really took to sewing through the mentoring of her future mother-in-law. This was when Marianne really took to sewing.
From Marianne: 'It was an honour to be interviewed by Maria! As a journalist I've always been the one asking the questions. Totally a new experience to be on the other side. It was so relaxed, like talking to an old friend, which of course means that Maria is doing an excellent job!
I love hearing everyone's sewing stories. It's a pleasure to give Sewover50 a voice through podcasting. There are so many lovely people within @sewover50 who help behind the scenes. Fabulous work to Judith, Sandy and Susan for producing Sewover50 podcasts!'
Thursday 1 October 2020: Lisa Smith-Clare is an avid Sewover50 follower and has been a guest editor. You'll find Lisa on Instagram at Bobo_bun on Instagram.
You'll also know that Lisa is a vintage sewing enthusiast that helps people achieve their sewing dreams is what Lisa concentrates on now.
From Lisa: 'I was thrilled to be asked and the extra of meeting lovely Maria @velosews. I agree with everyone. It was just fun to chat about what we all love and far less cringey listening to it than I thought it would be. Still god the joy of catching up with Jen Legg and Jayne Raven still.'
Thursday 17 September 2020: Di believes that everyone should feel able to sew regardless of their background, ability and especially income. Di makes 99% of her clothes and quite a few for her husband, son and wider family.
During the Covid crisis Di made 40 sets of scrubs for her local intensive care unit and then designed a face mask with a 'see through' visor to assist with lip reading and enabling people seeing facial expressions. This community need brought together her passion for sewing and understanding the challenges faced by those with additional needs. Di's smile mask pattern and tutorial are free.
From Di: 'Maria, it was an absolute pleasure talking with you. Thank you so much for widening the reach of #sewover50 and helping us feel even more engaged. Especially as this year has meant so many face to face opportunities to meet like minded makers have been cancelled.'
Thursday 10 September 2020: Lynda talked to us about fitting for the changing body and the 3 main alterations she's helped students with in her workshops. Lynda loves to teach people to pattern fit. She refers to a handy Threads article she wrote containing the details for getting a sleeve head to fit you well. This article is in Threads issue 189 in February/March 2017 so if you have a subscription, go grab this article.
Thursday 3 September 2020: Sewover50 have brought back the flat lay challenge is returning in September and you'll have time to practice your skills as it's a whole month!
Sandy says 'Flat lays are FUN….you can hide behind the camera 😁, learn new skills, and be creative.'
Thursday 27 August 2020: This week you'll hear Tomasa talk about her experience as a Sewover50 team member. It's fascinating and their work is thoughtful in recognising sewists and keeping Sewover50 a safe place to go to.
Thank you Tomasa for being on the podcast. Happy 2nd year anniversary Sewover50!
Thursday 20 August 2020: Tomasa is a guest editor within Sewover50. She lives and breathes fashion.
In today's episode, Tomasa talks about her sewing journey. Her sewing resume is extensive. Tomasa has had a few articles published in sewing publications.
From Tomasa: 'It was so much fun talking to Maria. And I was lucky enough to be interviewed twice. I was nervous at first but Maria's warmth and kindness was so reassuring. She is such a treasure to the sewing community.'
13 August 2020 Tricia decided to help British industry by training in Textiles when she initially left school. Today she teaches sewing skills without using pins. You'll hear why in her podcast.
Tricia is another keen Sewover50 follower who you'll love to hear from as part of our series to bring the voice of the Sewover50 community to you.
From Tricia: 'It was a real honour to be interviewed (more like a friendly chat so do agree if you're asked) and I've loved listening to my Instagram friends too!'
Thursday 6 August 2020 for Sewover50: This week in Part 2, Karen delves more into finding your signature style. Of course, we did get side tracked and talked about online fabric shopping as well. The two topics go hand in hand.
Thursday 30 July 2020: Many of you will know Karen as IntoStitches on Instagram through Sewover50. Part 1 of her podcast for Sewover50 Karen talks about her sewing history and how sewing gets her out of her dark times.
From Karen: 'Thank you to Sewover50 and Maria for giving me the opportunity to share my sewing story on the podcast. It's an honor to be featured with all of these talented makers. Thank you to @velosews for her kindness and all of the time and effort she puts into bringing us all together.'
Thursday 23 July 2020: Carol is our next Sewover50 stalwart that kindly gave her time for this podcast. Her sewing story is compelling and heartwarming to hear.
Carol hosts a private Facebook Sewing group called Carol's Sewing Corner and a youtube channel and a blog – G-CAS dot net. Carol is self employed and had a sewing business for 12 years. Carol is also a part of the Black Makers Matter Coalition. You can see her profile post on Instagram and you'll be able to keep up to date on how she's contributing right now.
From Carol: 'Maria's podcast was like talking to an old friend!! I enjoyed being featured. I love to listen to the podcast while I cut out projects! It's great listening and certainly keeps me company in the wee hours of the morning. Keep up the great work Maria. I'm a huge fan!!'
Thursday 16 July 2020: #magamsewalong for June was all about #jugglingjune…whether it's patterns, prints, styles, projects or even time! Hope you were able to juggle and to join in with Sue Stoney @suestoney , Helene @hportemanteau and Suzy Roberts @sewinginspain in June! You'll know that their monthly challenges can overflow into the next month or two depending on your precious sewing time.
Thursday 2 July 2020: When lockdown took place in the UK, Susan Young felt like many of us, paralysed by the quick changes we quickly had to make. This was coupled with lots of time on your hands but with restrictions to our previous lifestyle. Have a listen to hear the sewing ideas provided by the Sewover50 community.
Thursday 25 June 2020: Carrie Cunningham is truly a self taught sewist and she is no stranger to providing online sewing classes. She has taught generations to sew. Through her church work, she has taught her congregation to sew and they sew for Little Dresses for Africa. Carrie's philanthropic work also extends to managing their weekly local food drive.
From Carrie: 'Love the podcast! It's great to hear about what the community is doing! I had sew much fun during my interview! Velosews (Maria) made it easy to sit back and have fun!'
Thursday 18 June 2020: Susan Young continues to discuss her Sewover50 blog post about your fabric purchases. This episode goes into weighing up purchasing long lasting plastic-based fabrics against 'natural' fibres. Susan refers to her review of the Fashioned from Nature exhibit that took place at the V&A Museum exhibit a few years ago. We then discuss reduce, reuse, recycle. Make sure you read The Golden Thread-how fabric changed history by Kassia St Clair.
Here's a sneak peek at Susan's next Sewover50 podcast discussion about Batch sewing.
Thursday 11 June 2020: Susan Young, the official blog writer for Sewover50 compiled another insightful blog post when these questions were posed to Sewover50 followers…"How do you assess your fabric purchases? Is cheap fabric inferior, or can you sometimes find a genuine bargain? Does expensive always mean quality…and what does that mean? How do you weigh up long lasting plastic-based fabrics against 'natural' fibres that may gradually wear out but where ageing can add to the appeal of the fabric?
This week we hear part 1 from Susan about this discussion. Part 2 will go live next Thursday.
Thursday 4 June 2020: Sue Stoney is definitely a lifelong sewist that has been part of Sewover50 since it started.
From Sue: 'Maria is the best! I think everyone should know that she does this as a public service. She doesn't receive any remuneration for all this work. Her podcasts are always a highlight for me. Sewover50, Thank you for featuring Maria and thank you for including me!'
Thursday 28 May 2020: Cathy Grant, who is Ohsewcathy, is a Canadian Sewover50 stalwart and she's a style icon and a model for Helen's Closet.
From Cathy: 'I feel honoured to be part of the Sewover50 Thursday feature. As others have said, being interviewed by Maria is more like having a chat with a good friend. I have loved hearing all the voices in our sewing community.'
Thursday 21 May 2020: Today we meet Marcia Lois from Suffolk UK. Do you know the background of why she loves to wear bright colours and pretty prints? Why not listen to Marcia's podcast and find out. Sewover50 has brought her to a group of like minded sewist that were not available to her locally. She rarely buys new fabrics and she enjoys hand embroidery.
Thursday 14 May 2020: Judith Staley created Sewover50 after a call out by the Sewcialists. Sewover50 has evolved and Judith walks us through what this community is now all about.
Thursday 7 May 2020: Welcome Judith Staley, the founder of Sewover50, as she discusses their most recent challenge – #isolationheadband challenge. This is her very first podcast!
Headband challenge: Here's a link to our blog post about the headband challenge, in case you missed it. You'll see all the participants in the stories of Sewover50 account on Instagram.
Thursday 30 April 2020: Susan Young is back again this week to talk about the very first Sewover50 meetup idea came up and what went on behind the scenes to make this such a successful event for everyone. You can read about this wonderful day and see the photos of everyone on Susan's blog as well as on the Sewover50 instagram account.
Thursday 23 April 2020: You'll hear from the official Sewover50 blog writer, Susan Young.
From Susan: 'I'm always keep to see who Maria's Sewover50 guest is each week on Sew Organised Style podcast and to hear more from their in their own words. It's a fascinating cross-section of our sewing community. Thank you for all your hard work @velosews (Maria)'.
In case you missed their recent #isolationheadband mini challenge, here are some headband links: Meyraki patterns, Nice Dress thanks i made it, patterns for pirates, Loopy mabels closet, Felix Stowe sewing school and megan nielsen patterns just to name a few.
Thursday 16 April 2020: Sandy deep dives into hashtags.
Thursday 9 April 2020: Sandy discusses the basics of using hashtags on instagram.
Thursday 2 April 2020: Sandy introduces us to the world of Sewover50.
From Sandy: 'I love these podcasts…it's so interesting to find out more, share sewing stories and listen to all the accents of the world as well. You do a terrific job Maria (@velosews).'
Susan Young has written quite a few articles for Sewover50 that you'll love reading:

Celebrating Sewover50 2 years – 18 August 2020
Susan made a Sewover50 video – 16 June 2020 for the first online Sewing Weekender
Do you batch cut/sew? A Sewover50 discussion – 6 June 2020
A Sewover50 discussion about fabric choices – 26 May 2020
The first official Sewover50 meeting up – 25 February 2020
Your Sewover50 go to tee shirt patterns – 7 December 2019
Sewing advice for newbies from the Sewover50 mind hive – 25 November 2019
It's our birthday! Sewover50 – 18 August 2019
Has anything changed yet and what can we do – 4 June 2019
The first Sewover50 challenge and what's next – 3 May 2019
Sewover50 #flatlay round up – 4 April 2019
The day Sewover50 gals did some glam modelling – 15 February 2019
Sewover50 challenge update – 2 February 2019
Are you ready for your first sewing challenge – 1 February 2019
Love Sewing Headquarters – November 2019
Does ageism exist in modern dressmaking and why do we need the SewOver50 hashtag? – 23 August 2018
Indie vs big 4 discuss – 4 August 2018
Compliments from Sewover50 followers
Dunne_by_helen: 'I love my daily dose of Maria's podcasts but Thursdays are my favourite episodes.'
Sew_Sister: 'I love your interviews.'